We Appreciate Your Support!
From all of us at Beautiful Gate Center, thanks to you. We can make a real difference in the long-term quality of life for a child with special needs – and their families. Because we value every gift so greatly, we offer many ways to give your support.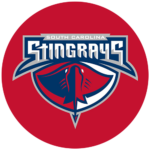 The Beautiful Gate Center and South Carolina Stingrays have come together in some remarkable ways whether it's enjoying game nights at the North Charleston Coliseum and "Chillin Out" next to the ICE or having the Stingray office volunteers create a special place in our Center for children and youth to learn to eat solid foods, have a group reading time together and so much more.  
The Beautiful Gate Center Founders and staff are big fans of the South Carolina Stingrays. We welcome families in our community to come join us at the home games to learn more about our Mission and together, enjoy watching the amazing Stingray Hockey Team knock out some great plays and have some fun "Chillin and Rockin Out" on the ICE!   #Go Stingrays   #RocktheICE   #GoalsforAutism
A special Community partnership cherished by all!
For more information about the Stingray Season and Game Schedule, visit:  https://www.stingrayshockey.com/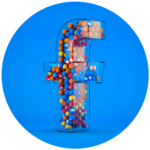 You can create a Facebook fundraiser to raise money for Beautiful Gate Center.
Click here to learn how!
As part of the Steeped Packs For Good program, Steeped Coffee is proud to partner with the Beautiful Gate Center. Use code BeautifulGate20 at checkout to get 20% off your first order, and Steeped will donate 20% of each purchase to the Beautiful Gate center.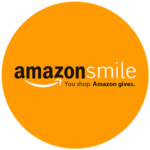 Choose Beautiful Gate Center as your designated charity on Amazon Smile, and the Amazon Smile Foundation will donate 0.5% of the purchase price of eligible products at no additional cost to Beautiful Gate Center.
Visit AmazonSmile, log into your Amazon account, and select "Your Account". To select Beautiful Gate Center as your designated charity. find us under the "Change My Charity" option.
Shoppers can give to enrolled charities at checkout, buy items that benefit charity, or choose symbolic gifts that give back. Sellers can earmark 10-100% of their items' selling price to benefit a chosen charity—and eBay waives the same percentage in fees.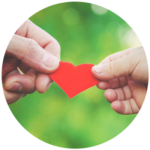 One of the many ways to support Beautiful Gate Center is to participate in GivingTuesday, a global day of spreading radical generosity. Every year, Giving Tuesday occurs on the Tuesday after Thanksgiving, which is November 30th this year! It is a way for everyone to celebrate the work being done now and in the future at the Beautiful Gate Center. Be sure to be on the lookout for ways to join in as we get closer to that date!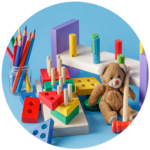 Beautiful Gate Center is always in need of more equipment and supplies! Please check out the list below to see what is needed!
New or Used iPads
New or Used AAC Equipment and Devices
Playground Structures, Swings and Equipment
Outdoor Play Area Toys and Tricycles
Birdhouses
Gardening materials/tools
6' Aluminum or Wood Fencing Materials
Office/Copy supplies such as copy paper, letter size laminating sheets and Velcro dots
Gift cards to Staples for toner
Gift Cards for Classroom and Therapy supplies
Art and Hobby Supplies (gift cards to Hobby Lobby)
Paper products (Gift cards to Walmart or Costco)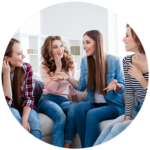 An easy way to show your support is to follow us on all social media including Instagram, Facebook, Twitter, and LinkedIn. Stay up to date on all the important, fun, and exciting activities happening at Beautiful Gate Center and share more information about BGC with your friends and family!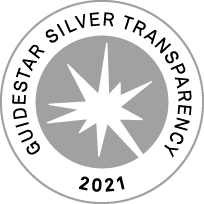 Beautiful Gate Center earned a 2021 Silver Seal of Transparency on @GuideStarUSA! By adding information about our goals, strategies, capabilities, achievements, and progress indicators, we are highlighting the difference we help to make in the world.
Beautiful Gate Center is a tax-exempt, non-profit, charitable organization incorporated in 2014 under section 501(c)(3) of the Internal Revenue Code. All contributions, grants and bequests are tax deductible.