From all of us at Beautiful Gate Center, thank you! Together, we can make a real difference in the long-term quality of life for a child with special needs – and their families. We value every gift greatly and offer many ways for you to support the mission.
---
There are a variety of experiences in life that our participants, clients, and families would benefit from as they seek to engage and be a part of our growing community. We hope to provide many opportunities and experiences for social and community engagement.  If you are skilled and trained in one of the areas below and would like to volunteer your time and specialty services, please contact our office.
Teach a Work Environment Skill to a Child or Youth
Teach a Hobby to a Child or Youth
Teaching about Nature and Environmental Care Activities
Teaching Adaptive Sports & Recreation Activities
Teaching Music & Art
Animals Visits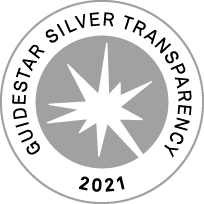 Beautiful Gate Center earned a 2021 Silver Seal of Transparency on @GuideStarUSA! By adding information about our goals, strategies, capabilities, achievements, and progress indicators, we are highlighting the difference we help to make in the world.
Beautiful Gate Center is a tax-exempt, non-profit, charitable organization incorporated in 2014 under section 501(c)(3) of the Internal Revenue Code. All contributions, grants and bequests are tax deductible.