Beautiful Gate Center™ is guided by a highly skilled and passionate Board whose members have extensive experience in Applied Behavior Analysis, Speech and Language Pathology, Pediatrics, Healthcare Architecture, Construction, Engineering, Design & Marketing, and Business. The Board of Directors oversees the Center's work and ensures that it is executing its mission.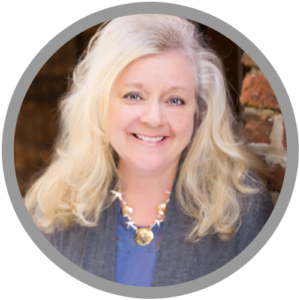 Co-Founder & Executive Director
Beautiful Gate Center
Angela M. Muirhead was elected Chair, and Executive Director, of the Beautiful Gate Center™ in September, 2015. As an accomplished business professional, she presents a thirty year foundation and proven track record of achievements in business within the real estate, banking and legal industries. Her family recently moved to the Charleston area in the summer of 2014.
Angela was President and Co-Founder of Emerald Mortgagee Assistance Company, a private company providing support services to the secondary mortgage market for mortgage-backed securities sold on Wall Street and led the company to become a multi-million dollar company providing collateral supports to the largest banks, mortgage servicers and federal servicing agencies in the country. She sold the company 5 years later to a $6 billion dollar publicly traded company based in California. After the sale in 2000, she founded her second company, Paragon Property Services, a private Colorado real estate brokerage and consulting firm for clients in both the commercial and residential markets.
Angela has another experience in life that is very dear to heart and has driven her passion in the non-profit sector over the past ten years. She is the mother, educational advocate and medical case manager for her special needs son who has a brain disorder resulting in intellectual disability, inability to speak, sensory processing disorder and various other symptoms. Through this experience she has gained extensive knowledge with a broad understanding of her son's developmental and educational needs and what it takes to be part of a thriving special needs community to support families embraced with disability.
Her service in the non-profit include business advisor to several private Christian schools; School Board of Director for Silver State Christian School, a Christian school of 50 years; former member and co-organizer of the Joshua School Parents Association, a Colorado Department of Education / private school for children with Autism and Developmental Disabilities; and Director of Bridges, a special needs ministry of Red Rocks Baptist Church. Since her move to Charleston, she enjoys volunteering and accompanying her daughter in service at other non-profit organizations. She is also an active member of East Cooper Baptist Church.
Ms. Muirhead holds a BS in Finance with an emphasis in Real Estate and Accounting from Metropolitan State University, Denver, Colorado. After acquiring her BS degree, she earned her Real Estate Brokerage license.
Angela is married to David Muirhead, Co-Founder of Beautiful Gate Center™. They have two children.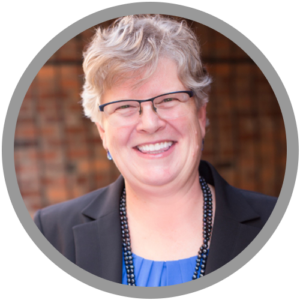 REBECCA M. "BECKY" SMITH, AIA, LEED BD+C​
Vice President & Principal
Healthcare Sector Leader-Charleston
LS3P​
Becky has worked with LS3P since 1994 and is a sector leader for healthcare design at LS3P. Her passion for design of medical facilities such as hospitals, ambulatory care, and medical office buildings has also blended well with higher education health sciences and laboratory projects.
She is experienced in all phases of design from programming and planning, construction documents, project management, and construction administration. Becky enjoys actively working with clients to provide meaningful solutions to project challenges.
After having graduated with Bachelor of Science (1983) and Master of Architecture (1985) degrees from Clemson University, Becky has held architecture positions in her hometown Asheville, NC; Atlanta, GA; Tokyo, Japan; and Laramie, WY before settling on James Island, SC. Becky is active in her neighborhood association and Grace Church Cathedral. She and her husband enjoy their exploration of the world with their 2 adult children.
(alphabetical by first name)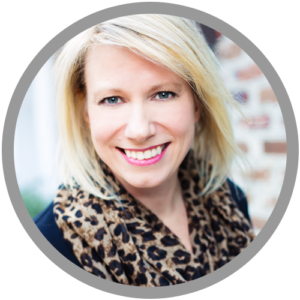 JULIANA O. MILLER M.S., CCC-SLP​
Clinical Instructor, Director of External Clinical Practicum
Department of Communication Sciences and Disorders
University of South Carolina
Juliana Miller works in the Department of Communication Sciences and Disorders at the University of South Carolina in Columbia, and is the Director of External Clinical Practicum and a Clinical Instructor. She is licensed as a speech-language pathologist in South Carolina and Georgia, and holds a Certificate of Clinical Competence (CCC) from the American Speech-Language and Hearing Association (ASHA).
As a clinician with 20 years of experience, Juliana has served children and adults with communication and swallowing disorders in private practice, sub-acute and acute rehabilitation, schools, and natural environments. She has a special interest in helping children with developmental, behavioral, and neurological disorders. She strongly believes that parents, educators, and service providers should work as a team to provide evidence-based services which have a positive impact upon the daily lives of children and their caregivers.
Juliana was born in Charleston, South Carolina, but grew up primarily in Austin, Texas. She earned her Bachelor of Science in Communication Disorders from Texas Tech University Health Sciences Center, and worked as a speech therapy assistant in a private practice which specialized in augmentative communication. After earning her Master of Science in Communication Sciences and Disorders from Baylor University in 1996, she worked in medical settings in South Carolina and Georgia. In 2000, she moved to Columbia to establish a private practice, which provided private and contracted speech therapy services in pediatric settings. She was hired as an administrator at the University of South Carolina in 2011, and has enjoyed helping to mold the next generation of speech-language pathologists into clinical scientists. Juliana lives in Irmo with her husband and daughter.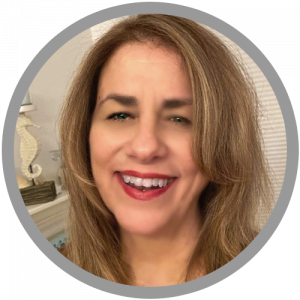 Owner
Bellaria Group, LLC
An award-winning strategic marketing, communications, and PR consultant specializing in non-profits, arts and tourism, Ellifritz is co-owner of Intermezzo Travel and The Charleston Travel Company, and has held leadership positions at USATourist, LLC, The Maryland Symphony Orchestra, Potomac Classical Youth Ballet, FirstEnergy, and Dominion Energy.
Her previous board appointments include the West Virginia Choral Arts Foundation, United Way of Harrison County, Easter Seals Adult Day Care, and Utility Communicators International. She holds an MBA, has been designated a Certified Travel Industry Executive, and is a doctoral candidate in Business Management at UMUC.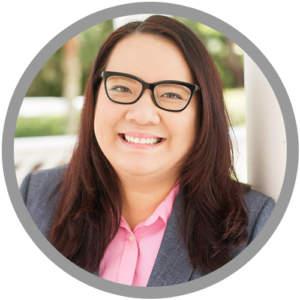 Owner
Hyle Creative, LLC
Minhhy Le is an accomplished graphic designer and the owner of Hyle Creative, a Charleston, SC based graphic design studio. Minh offers graphic design, website design, print production, and marketing and advertising strategy.
Originally from Vietnam, Minh moved to the U.S. in 2011. She earned a Bachelor in Business Administration as an International Business Major from the University of Economics at Ho Chi Minh City (UEH), Vietnam in 2010 and a Commercial Graphics Degree from Trident Technical College in Charleston, SC in 2014. Prior to starting her freelance business, she held a number of positions at firms such as SIFE, KPMG, American Airlines, Charleston Magazine, VIP Marketing & Advertising and Craft Creative. In 2017, she ran a creative agency named Hyle Creative which is located in Summerville, SC. In addition to serving on Beautiful Gate Center™'s board, Minh is a business mentor with the Charleston chapter of SCORE, the nation's largest network of volunteer, expert business mentors. She is also the Chief Inspiration Officer at BHUUMI – The Infinite Portal website and the Ride share BHUUMI Ride which are founded in Summerville, SC. Minh resides in North Charleston with her husband, Bo, dog Hanzel, along with her cats, Layla and Lola. She loves fishing, playing pools table and listening to music in her spares time with her husband, Bo.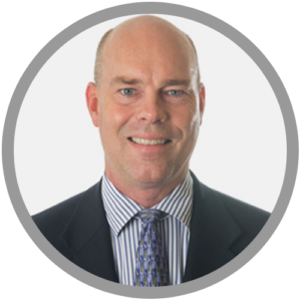 Regional Development Manager
ESP Associates, Inc.
Scott D. Carney, P.E., has served as Regional Development Manager with ESP Associates, Inc. since 2021. He previously was Director of GEL Geophysics, LLC from 2001 to 2021, and an employee of The GEL Group, Inc. since 1992. Scott's career spans both geophysics and traditional engineering.
His extensive expertise includes managing projects ranging from gathering and evaluating data for Chevron's offshore oil exploration programs to mapping extensive infrastructure for federal installations, large universities, and municipalities. Scott has a Master's degree in Geological Engineering from the Missouri University of Science and Technology in 1988, and is a Registered Professional Engineer in seven states. He is a member of the American Society of Civil Engineers, the Society of American Military Engineers, among other organizations. Mr. Carney has authored numerous published papers on engineering topics and geophysical applications as well as presented at national conferences and symposia.
Scott and his wife were married in 1992 and have one daughter. During his time off work, Scott enjoys water sports, do-it-yourself projects, watching any Chicago sports team, and chasing his daughter around soccer fields throughout the Southeast.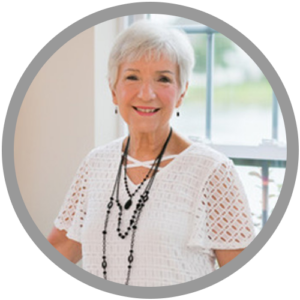 Former Executive
IBM​
Beautiful Gate Center Board Member since January 2020. Shirley is an accomplished business professional with a keen interest in supporting the arts community, with a special emphasis on children's programs, including those of differing abilities.
Her IBM 23-year management career was stellar in that she enjoyed every moment.  As a Senior Program Manager, she managed Software Developers designing and bringing to market advanced technology.  Throughout her career, Shirley developed creative approaches to resolving process inefficiencies, with a high point of developing the Business Case for bringing to market the IBM Fellow Touch Technology.  She was recognized for her accomplishment and assigned to oversee the Software Development Division incorporation of the Touch Technology into the OS2 Operating system and ensuring the Hardware Division in Japan was compatible.
Prior to retirement, as Manassas Choral Society President she noted conflicts with other organizations regarding scheduling.  Shirley founded the Cultural Arts Federation in Manassas, Va.  After retirement, she founded the Gig Harbor Key Peninsula Cultural Arts Commission in WA state.  These volunteer efforts brought the business community millions in business profits, but more importantly the overall community benefitted culturally from the various programs, e.g., Croatian Vella Luka Dancers, her Four Seasons program consisting of Spring Sing (Bands and Singers), Summer Dance (Cultural Dances), Autumn Sounds (Various Country instruments and their history) and Winter Visuals (arts of all mediums) and hundreds of community programs brought thousands of tourists and Hotel-Motel Tax income to the government coffers.
Retirement gave Shirley the opportunity to develop creative programs for her community benefiting artists, children and adults.  As a strong leader with excellent people skills, Shirley developed volunteer teams and together brought multitudes of programs to fruition. Her successes were built on a foundation and proven record of success and a determination to encourage her community to have access to the arts for all.  Shirley has lived in Summerville SC since 2008.
In 2018, she became a Summerville Noon Rotary Club member and was asked to be Secretary 2019-2020, 2020-2021 Vice President, and 2021-2022 President for over 103 membe3rs.  This opportunity has provided a multitude of business, government civic and community contacts which assist her endeavor to build a Cultural Arts Center which will provide, in addition to the norm, art-based programs for children and adults of differing abilities.
Shirley has extensive college education, first attending Community College.  IBM sponsored her college education to meet IBM position requirements.  She attended Princeton University, Georgetown University, George Mason University, George Washington, and Texas Western for IBM business related courses and certification.
Shirley is the widow of Anthony A. Berardo, entrepreneur.  Her two sons are her joy.  Arthur J. Kenney Jr., retired Army Chief Warrant 5 retired Helicopter Maintenance Test Pilot and Brigade Aviation Commander in Clarksville, TN. He is currently a Helicopter Pilot for a large Oil Company.  John W. Kenney, retired Coast Guard Lieutenant, now schedules Soccer for a South Carolina Region.  Shirley has four grandchildren – Grandson graduated the Coast Guard Academy, Granddaughters, one I the Air Force the other a nurse, and youngest grandson is a Citadel Junior.  She now has four great grandchildren – three great granddaughters (2 years old) and one great grandson (1 year old) with another great grandson due in June 2020.  To date she is blessed not to have a disabled family member.  However, she has minimal insight into the plight of the caretaker as her husband Anthony was in hospice eight months and she is aware of the feeling of imprisonment, excessive stress, watching someone suffer and not being able to relieve their pain.  Her heart is determined to provide for the lives of those affected with a sense of self and confidence through arts programming and give caretakers a peaceful respite.
Recently nominated and accepted into Marquis Who'sWho – Preeminent Publisher of Biographical Profiles Since 1898.  Her biography will appear in national communications and 2021-member catalog.  Shirley is a singer, published author and artist painting in both oil and watercolor, and enjoys crocheting afghans for family and non-profit fundraisers.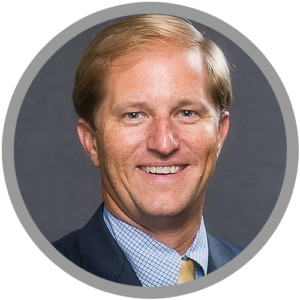 Vice President
Trident Construction
Todd Bulwinkle is a Vice President of Trident Construction in Charleston, SC. He has been with Trident Construction since 2000. Starting as a summer intern, he progressed through the company and was named partner in 2011
Todd received a Bachelor of Science degree in Construction Science and Management from Clemson University. He continues to be a supportive alumnus, serving on the Construction Science and Management Industry Advisory Board.
Todd also serves on the Charleston Southern University Board of Visitors as well as being involved in Charleston Contractors Association, South Carolina AIA/AGC Joint Cooperative Committee, Carolinas AGC and the Charleston Metro Chamber of Commerce.
Todd also enjoys hunting, fishing, watching Clemson football and spending time with his family – wife Mandy and their three children, Carson, Cate and Stone.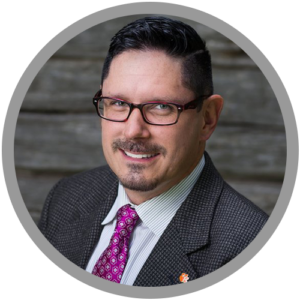 WILLIAM H. "BILLY" EDWARDS, MS, BCBA​
Director of Center for Behavior Analysis
Youth Learning Institute
Clemson University​
Billy has been directly involved in service delivery to persons with disabilities for over 20 years. He has practiced as a Board Certified Behavior Analyst since 2000 and is an active member of The Association for Behavior Analysis International and The Texas Association for Behavior Analysis (TxABA). Following his tenure as President he assumed the role of Annual Conference Coordinator and Chairman.
During his tenure as Executive Director of Behavioral Innovations, the company expanded it's operations to include seven service locations throughout Texas and it became widely regarded as an industry leader as a result of its services and efforts to work with insurance companies and families throughout the state of Texas. Billy is now the Director of the Clemson University Youth Learning Institute Center for Behavior Analysis where he is creating an online educational program in Behavior Analysis, an International Outreach program in Behavior Analysis, and working with multiple state organizations to improve the quality of services for those with Developmental Disabilities.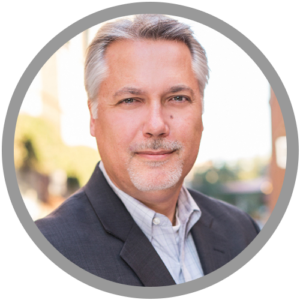 Co-Founder
Beautiful Gate Center
Principal
Blue River Systems Group, LLC
Dave Muirhead is Co-Founder of Beautiful Gate Center™ and a Principal of Blue River Systems Group, LLC, a successful Denver, CO based technology and management consulting firm. Dave has a 30-year track record of successfully delivering custom software and technology solutions to organizations in a wide variety of business verticals. He holds a B.S. in Finance and a M.S. in Information Systems, and also has a background in commercial banking and lending.
As the father of an 11-year old, significantly-impacted special needs child, Dave has a passion for raising the bar in special education and improving the long-term quality of life for children with disabilities and their families.
Prior to moving to South Carolina, Dave and his wife Angela founded, organized and served as Director of the Bridges Special Needs Ministry at Red Rocks Baptist Church for several years. Dave is a member of East Cooper Baptist Church and enjoys a variety of outdoor activities including fly fishing, mountain biking, boating, skiing and snow boarding.
Dave founded Beautiful Gate Center™ with his wife Angela, the Executive Director of BGC.