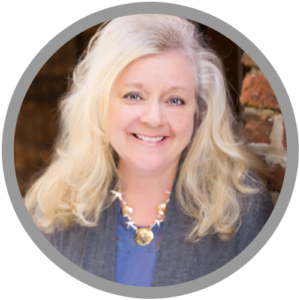 EXECUTIVE DIRECTOR

Angela M. Muirhead was elected Chair, and Executive Director, of the Beautiful Gate Center in September, 2015. As an accomplished business professional, she presents a thirty year foundation and proven track record of achievements in business within the real estate, banking and legal industries. Her family recently moved to the Charleston area in the summer of 2014.
Angela was President and Co-Founder of Emerald Mortgagee Assistance Company, a private company providing support services to the secondary mortgage market for mortgage-backed securities sold on Wall Street and led the company to become a multi-million dollar company providing collateral supports to the largest banks, mortgage servicers and federal servicing agencies in the country. She sold the company 5 years later to a $6 billion dollar publicly traded company based in California. After the sale in 2000, she founded her second company, Paragon Property Services, a private Colorado real estate brokerage and consulting firm for clients in both the commercial and residential markets.
Angela has another experience in life that is very dear to heart and has driven her passion in the non-profit sector over the past ten years. She is the mother, educational advocate and medical case manager for her special needs son who has a brain disorder resulting in intellectual disability, inability to speak, sensory processing disorder and various other symptoms. Through this experience she has gained extensive knowledge with a broad understanding of her son's developmental and educational needs and what it takes to be part of a thriving special needs community to support families embraced with disability.
Her service in the non-profit include business advisor to several private Christian schools; School Board of Director for Silver State Christian School, a Christian school of 50 years; former member and co-organizer of the Joshua School Parents Association, a Colorado Department of Education / private school for children with Autism and Developmental Disabilities; and Director of Bridges, a special needs ministry of Red Rocks Baptist Church. Since her move to Charleston, she enjoys volunteering and accompanying her daughter in service at other non-profit organizations. She is also an active member of East Cooper Baptist Church.
Ms. Muirhead holds a BS in Finance with an emphasis in Real Estate and Accounting from Metropolitan State University, Denver, Colorado. After acquiring her BS degree, she earned her Real Estate Brokerage license.
Angela is married to David Muirhead, Co-Founder of Beautiful Gate Center. They have two children.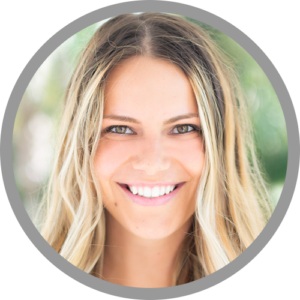 ALEXIS SMITH
, M.Ed, BCaBA, Lead SpEd
LEAD SPECIAL EDUCATION TEACHER

Lexy Smith is a Lead Special Education Teacher in the Center-Based program at the Beautiful Gate Center. She earned a Bachelor's Degree in Elementary Education from Ave Maria University. After teaching for a year, Lexy furthered her education by obtaining a Master's Degree in Special Education with an Applied Behavior Analysis Certification from George Mason University. Lexy has also held her Registered Behavior Technician credential for nearly two years working both in-home and in a clinical setting. Her passion for children with more moderate to severe level of need was solidified through a practicum experience which created her ambition to expand her credentialing to work with special population in a broader perspective.

With extensive experience working with children and families affected by Developmental Disabilities and Autism, Lexy demonstrates a strong commitment to improving life skills, literacy, and overall quality of life. She believes it's essential to provide functional academics using evidence-based ABA practices and interdisciplinary collaboration to promote personal independence, skill acquisition and access to a community. Lexy is enthusiastic about the opportunity to work 1:1 with children in the Center, teaching group skills in a classroom, to create a lastly and meaningful experience as they grow and learn.
Over the past several years, Lexy and her family have partnered with the Tim Tebow Foundation to host an annual "Night to Shine" prom night event specially designed for people with special needs. She is looking forward to giving back to the BGC community and doing what is needed to help make an impact in the life of children and their families. Lexy has a strong desire to be a part of her local community and is also a young professional member of the Charleston Metro Chamber of Commerce.
Born and raised in Manassas, Virginia, Lexy recently relocated to Charleston. Outside of work, she can be found on the beach with family and friends or playing competitive beach volleyball. She is always looking to try new experiences and restaurants in the Lowcountry.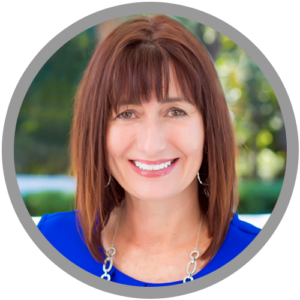 DIRECTOR OF CLINICAL OPERATIONS
Angie Beard is a registered, licensed occupational therapist who has been practicing in pediatric settings for 20+ years. She received her undergraduate degree in Occupational Therapy from the University of Southern Indiana in 1998 and completed her post–professional Master of Health Science degree from the University of Indianapolis in 2017.
Angie began her career with the Charleston County School District where she gained experience working with children ages 3 through 21. During her seven year tenure with the CCSD, she had the opportunity to serve children with medically complex needs including children with severe and profound disabilities. In 2006, she opened her private practice focused on early intervention while also working with school aged children having a variety of Developmental Disabilities, including Autism, Down Syndrome and Sensory Processing Disorder.
Angie has a passionate clinical interest for sensory integration, sensory-based treatment interventions and the impact on a child's behavior. She has dedicated many hours outside of private practice towards continuing education and research surrounding Sensory Processing Disorders and places a strong emphasis on functional communication being paramount to a child's success and participation in life.
Angie resides in Goose Creek with her husband, Mike, and two sons. She is an active member of Crowfield Baptist Church where she has hosted a monthly respite night for families of children with disabilities for the past 15 years. Her excitement and passion for football makes her a number one sports fan enthusiast and she enjoys watching the sport at all levels.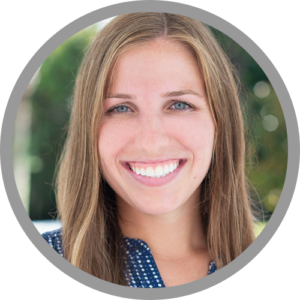 EXECUTIVE ASSISTANT

Emma is a professional Executive Assistant at the Beautiful Gate Center with prior experience in marketing, digital media, public health initiatives & investigations, public education, public relations & communications, customer relations and working as a familial engagement coordinator. 
Emma is a 2020 graduate of Samford University, with a Bachelor of Science Degree in Public Health. Her internships focused on the areas of child health, emphasizing speech, occupational and physical therapies, as well as on global health awareness for building sustainable communities to achieve better health.
Emma provides comprehensive administrative and office management support to the Executive Team and Board of Directors of the Beautiful Gate Center in addition to assisting with the many facets of both Center and Clinical operations, staff credentialing and property management matters.  Emma is looking forward to learning more about all the different areas of operating a non-profit organization and how she can best support the thriving Mission of the Beautiful Gate Center.  Her organizational and professional skills, team spirit and welcoming smile provides a positive environment for families coming to our Center.   
Emma brings forth multiple experiences with different non-profit organizations and a strong passion for making a difference in the lives of others.  Her community and missions-based volunteer work in prior years included supporting Ronald McDonald House Charities, childcare, Young Life leadership staff, global mission trips to Guatemala, Panama, and South Africa, and local missions with student populations to encourage engagement and involvement with activities for special needs students. 
Emma is also a young professional member of the Charleston Metro Chamber of Commerce. 
After living in Atlanta, Emma and her husband looked to move closer to the beach and start their married life in Charleston. They enjoy traveling and playing tennis together on the weekends and spending time with family and friends.  Now calling Charleston home, Emma enjoys exploring the area's beautiful beaches and all that Charleston has to offer.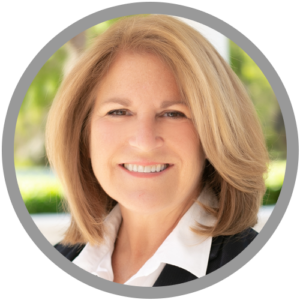 DIRECTOR OF CENTER OPERATIONS & TRAINING
As an educational professional, Jean has more than 30 years' experience as a teacher, principal, special education administrator and school district leader, with additional experience in the behavioral health and clinical management sectors.
She brings forth a solid foundation and variety of skills and experiences to serve in her new role as the Director of Center Operations and Training here in our  Charleston based location.   
Jean graduated from Penn State University with a degree in Health, Physical Education and Recreation and continued onward with her educational achievements to obtain a Master's degree in Educational Administration and Supervision and secondary Master's Degree in Elementary Education.
As a long time native of Long Island, New York, Jean and her husband now call Charleston their home.  She enjoys exploring the beautiful beaches and gardens in the region and serving as a volunteer for a number of non-profit organizations in the Charleston area.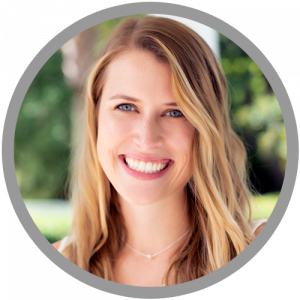 JENNIFER SKINNER, MS, CCC-SLP
SPEECH LANGUAGE PATHOLOGIST

Jen is a speech language pathologist who holds a Certificate of Clinical Competence through the American Speech Language and Hearing Association (ASHA), where she is also a member. She holds a speech language pathology license in Massachusetts and South Carolina. Jen received her master's degree in speech and language pathology from Emerson College in Boston, MA.
She has spent the last 2 years working at The New England Center for Children in Southborough, MA. Here she worked with students with autism spectrum disorder with a range of communication abilities and behavioral challenges. She has experience with conducting augmentative and alternative communication (AAC) evaluations, teaching functional communication across settings, and pragmatic language development.

Jen's professional interests include teaching and implementing functional language skills through a multimodal approach, augmentative and alternative communication (ACC), and collaborating with a multidisciplinary team.

Jen has lived in New England her entire life and was ready for a change of scenery and some nicer weather. She is excited to explore Charleston and spend time at the beach. In her free time, she enjoys reading, being outdoors, watching football, and finding the best spot in town for donuts.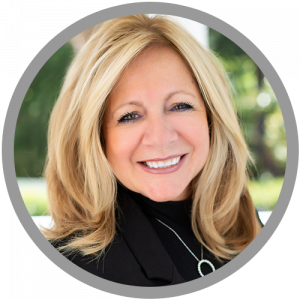 DR. LINDAJEANNE LAMAGNA SCHWARTZ
, Ed. D, BCBA, MS, L/SP, TSHH
SENIOR PROGRAM SPECIALIST / LEAD BCBA
Lindajeanne has worked in the field of Special Education for over 30 years years serving in various roles over the course of her career. She began her career as a certified and licensed Speech-Language Pathologist working in schools, private clinics and in homes serving both children and adults, creating functional and meaningful communication for these individuals.
Additionally, Lindajeanne is a Board Certified Behavior Analyst, and has worked in school settings, clinics and homes assisting in creating programming that aided in the facilitation of new skills and the reduction of problem behaviors for both children and adults.
Lindajeanne will be overseeing our center based program and working with behavioral therapies in our clinic. She is an incredible leader to our clinical staff and her passion to serve the special needs community well is an inspiration to team BGC.
Having recently relocated to the South, Lindajeanne and her husband are looking forward to enjoying milder winters than they are used to having coming from the North. We are happy to have Lindajeanne on board!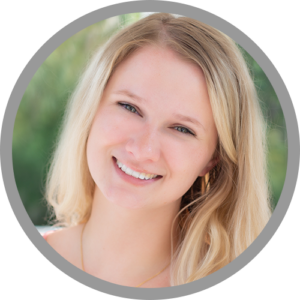 INSTRUCTIONAL ASSISTANT, RBT
Rachel is an Instructional Assistant and Registered Behavior Technician in the Center-Based program at the Beautiful Gate Center. A recent graduate of University of South Carolina, Rachel earned a Bachelor of Arts Degree in Public Health with a minor in Psychology and accomplished elective in ASL.
Prior to pursuing her degree, and throughout her high school years, she volunteered extensively in a wide spectrum of charitable and missions-based endeavors supporting underserved populations through soup kitchens, nursing homes, food banks, day program for adults with disabilities, Ronald McDonald Charities, church library projects, providing childcare supports, and leading group activities and teaching vacation Bible schools.
Her career interest and passion in healthcare and education stems from her deep-rooted passion for volunteer service and a desire to give back to her community.
She looks forward to continuing her post-graduate education in Social Work to expand her expertise to create a positive impact in the quality of life for others. Rachel has solid experience working with children of all ages and especially has a gift working with children with special needs.
Originally from North Carolina, Rachel now lives in Goose Creek with her family.  Rachel is a young professional member of the Charleston Metro Chamber of Commerce.  She enjoys reading, spending quality time with friends and family, spoiling her dogs "Murphy" and "Apollo" and when the opportunity arises, trying new restaurants in the Charleston area.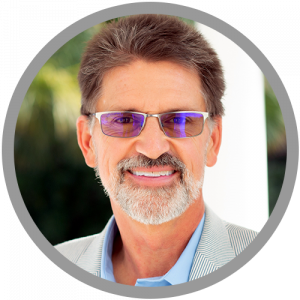 DIRECTOR OF FACILITIES
Scott is the Director of Facilities at the Beautiful Gate Center bringing forth expert knowledge and talent to support the maintenance and improvements around the Center's new multiple building property in addition to his other working interests each week.
With an educational background from the Colorado School of Mines, and a Denver area building construction school, Scott's long running experience in civil engineering, property development, building construction, construction administration, facilities management and campus safety began over 40 years ago which lead to his strong appreciation and passion for the development and expansion of high quality, educational and religious campus properties that offer a multitude of amenities and high quality features for children and their families to enjoy.  One of Scott's largest projects in Denver involved a 30-year family endeavor, and non-profit mission, for the development and operation of a 20 acre Christian school campus consisting of 80,000 sf of building space with nearly 1,000 students enrolled in a pre-school to 12th grade environment.  Students enjoyed lavish gardens and shade trees, a 10,000 sf state-of-the-art student center with a 1950's diner themed hall for dining, an animal farm, multiple playgrounds and tricycle paths, school store, drive up coffee house, football fields and so much more. 
Following his life-long work and years in Colorado, Scott and his family together left Colorado with a passion to provide a Christian non-profit retreat center located on Wadmalaw Island, SC, which opened in early 2015, offering pastoral respite and ministry support to area churches, traveling missions and members of the Charleston community.  
Today, after the recent losses of his beloved wife, and father-in-law, Scott now calls West Ashley his Lowcountry "home" and graciously offers his time as a volunteer to other non-profits and families in need in the region.  Scott enjoys spending time with his mother-in-law, two daughters, five grandchildren, and family and friends as often as possible.  In addition to his love and passion for nature and the diversity of the ecosystem in the area, he enjoys visiting the beaches, exploring waterways – especially looking for dolphins, and is always excited to capture special moments along the way with his camera.